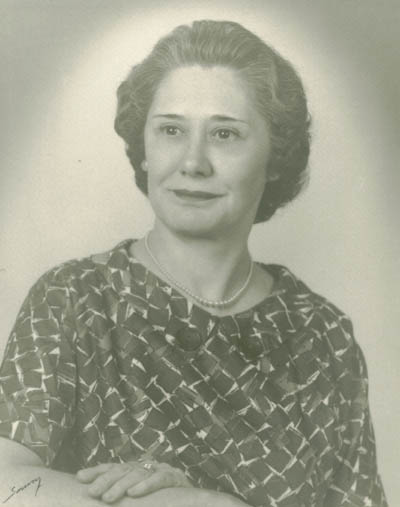 Margaret May (Redman) Bottomley

Born July 1911 in Posey County, Indiana
Married May 21, 1931
Died 10:32am March 2, 2003 at St. Marys Medical Center in Evansville, Indiana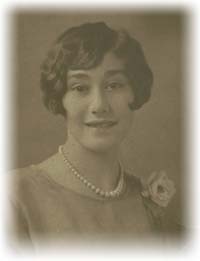 Grew up at the "Spencer Place" in Black Township, Indiana. Used to ride horse to school with her brother when the snow was too high. Attended Prarie School (to 8th grade) and Prarie Church. She later went to high school at night in St. Louis and lived with Inez. Worked at St. Louis Envelope Company. Returned to Mt. Vernon in 1929 and soon after married George Wilford Bottomley.
Moved to Nashville to follow Dr. Stroud, a chemist, who employed George. Then moved to Bowling Green, Kentucky to start a bakery that Dr. Strauss owned. They then moved back to Mt. Vernon after missing family and friends in the Mt. Vernon, area in the mid 1930s. They lived at Margaret's parents' home until they opened the Paragon, where they had living quarters as well.
Shortly thereafter they founded the Paragon in Mount Vernon in the mid 1930s. The Paragon was a very popular dance hall complete with live Orchestra on Saturday nights in the Mt. Vernon area. Margaret cooked food, including tomatoes she grew and chili and barbecue and hamburgers she made and served soft drinks at the Paragon. Margaret took care of the records and music as well. George took care of the books, bills, and business management. They sold ice cream to school kids, and maintained the business. They also ran a service station as part of the Paragon. They also employed large Indian bouncers to keep the peace. They sold the Paragon in October, 1943. It stayed in operation for several years.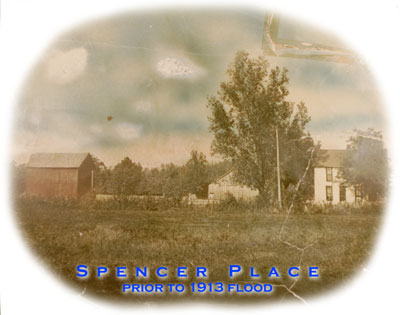 After they sold the Paragon, they moved to an apartment in Mt. Vernon that they rented from the Forthofere's.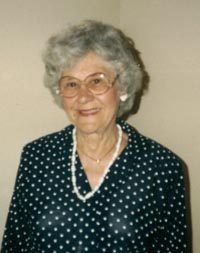 Robert Merle was born on May 9, 1944, and Lana Joyce was born on February 8, 1947. Margaret stayed home with the kids and was a homemaker from that point on.
They then moved into Helen & Marvin Cooper's house after they moved to Arizona so Jim Cooper's allergies would be better. Helen & Marvin allowed them to live there for free provided they kept up the house. George went to Indianapolis to learn to become a CPA and came back and opened a tax service in Mount Vernon. They moved to Evansville in 1948, 518 SE Riverside Drive after George started working as a Realtor in Evansville for Curt Huber.

They then moved to 2201 Lincoln Avenue in 1964. George later began selling funeral plots for Sunset Memorial Cemetery where he was a record-breaking salesman for Sunset.
After the kids grew up, Margaret occasionally babysat for other people.
She died March 2, 2003 at St. Marys Medical Center in Evansville, Indiana. Two days prior she fell and broke her hip and collarbone, and was undergoing surgery for the hip and her heart and lungs could not recover after the surgery. Fortunately, she felt no pain and she was prepared and ready to pass on to heaven.
The obituary, which appeared in the March 3, 2003 Evansville Courier & Press, follows:
Mararet M. Bottomley, 91, of Evansville, Indiana died at 10:32am at St. Marys Medical Center.

Margaret was born and lived in Posey County, Mt. Vernon, Indiana. The Bottomley family moved to Evansville in 1948.

Margaret, a gentle and loving Mother and homemaker, was a member of Trinity United Methodist Church, and United Methodist Women of Methodist Temple. She was active in Methodist Temple 60 Plus Club of senior citizens and served as president several years. Margaret's hobbies were flower and vegetable gardening and cooking. She attended music concerts, Audubon Nature films and programs, as well as the Southwestern Historical Society. She was a volunteer for cancer and heart fund drives for over thirty years. Margaret loved children and baby-sat for many years, mostly Trinity children. She enjoyed travel tours and made tours to California, Texas, and New England. Margaret was interested and helped in the Alvord Blvd. Neighborhood Association. She was active in Senior Republican Club and served eight years as vice-committee chairman and clerk of ward 2-precinct 8.

She was preceded in death by her husband, George W. Bottomley who died in 1977. George was a prominent tri-state real estate agent and co-founder of Sunset Memorial Gardens. Margaret and George in the early years of their marriage built and operated the Paragon , a recreational center in Mt. Vernon, Indiana.
Preceded in death by her sisters, Inez McGennis, Iva Williams, Cora Fordice, Nora Abbrederies; brothers, Loren and Escoe Redman.
Margaret is survived by her daughter & Husband Lana Joyce & David Heady; son & wife Robert M. & Janis Bottomley; grandson & wife Mark & Bobbi Jo Bottomley; grandson David Bottomley; great-grandson Colton Bottomley; great-granddaughter Sophia Bottomley all of Evansville.
Services will be 11:00 AM, on Wednesday, March 05, 2003, at Alexander East Chapel, 2115 Lincoln Avenue in Evansville, Indiana, officiated by Reverend Ashland D. Shaw and Dr. James T. Heady. Burial will be at Sunset Memorial Park in Evansville. Friends may call Tuesday, March 4, 2003, from 2:00 - 8:00 P.M. at Alexander East Chapel. Donations may be made to Trinity United Methodist Church or The Methodist Temple.
The following tributes were written by Charlie Shrode and Emily Shrode, respectively, who Margaret babysat when they were young. These are their memories of her, and do an excellent job of representing how friendly and caring she was to everyone.