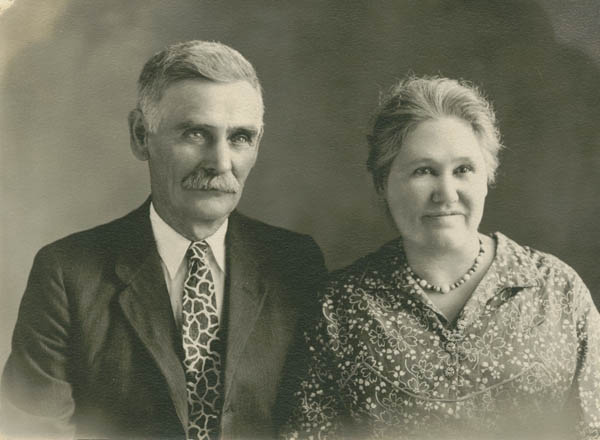 Mary Elizabeth (Clarkson) Redman

Married George Taylor Redman on September 2, 1891
Died April 2, 1947. Buried in Black's Cemetary in Mount Vernon, Indiana.
Their children attended Prairie School. The family attended PrairieChurch.
The school burned in 1926 and the flood of 1937 destroyed it.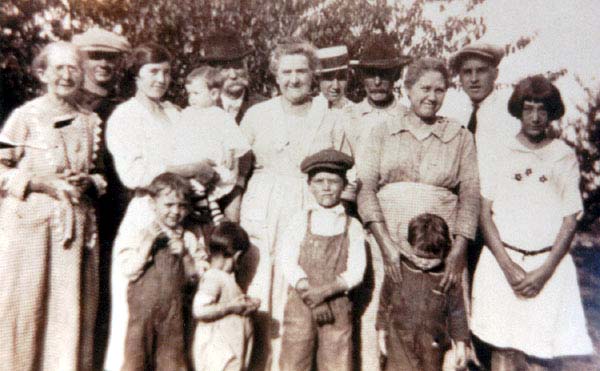 George & Mary Redman Family
Children: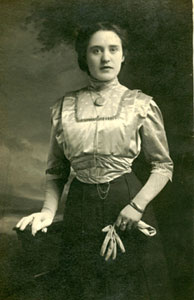 Cora REDMAN
Born 1892
Married Dennis Fordice
Children:

Audrie who married Burr and moved to Litton, Indiana

Katie E. REDMAN
Born OCT 1892 in Black Twp. Posey Co. IN
Died 1893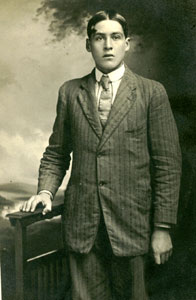 Esco REDMAN
Born 3 FEB 1895; Married Lena West
Children:

Ruth married Bill King- lived in Mt. Vernon
Erma married Raymond King- lives in Mt. Vernon
Melvin (drowned in Ohio River)
Margie married Kenneth Trebaun? moved to Murray, Kentucky, Librarian, built new house on farm, he died
Emma Lou married ? Goldstein, sons moved to New York
Mary Anna married ? and moved to Marion, Illionois
Serena, moved to San Antonio, Texas (used to chase away "rain" birds :)
(may have been more)

Iva Irene REDMAN
Born 17 NOV 1897
Died May 20, late 1990s ?
Married Benjamin Harrison Fuller in Colorado
Children:

Ralph Harrison Fuller who married Adelle ? moved to Texas, had 4 children: Lowrance, Emily, ?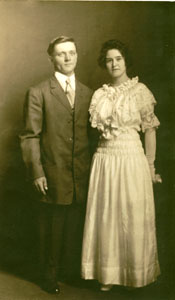 Mary Jane REDMAN
Born 1898
Married Phil Schneider
Died May 8, 1938
Had 7 Children:

Paul (died)
Charles married Evelyn Rich and lives in Illinois on a farm
Irvin married ? Johnson (both killed by robbers from wife's family in Arizona)
Mary Ruth married Earl Rich (both dead now) lived in Illinois
Bill married Mariann ?
John (died) married Dathane Rich- children: Ronald, ?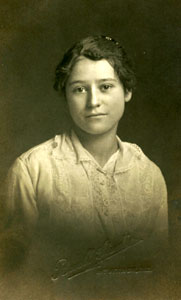 Nora REDMAN
Married John Abbrederis (came to US from Germany when he was 11)
Children:

Frank
Francis
Mary Louise
Edward




Loren REDMAN
Died late 1990s
Married Zola Moit
Children:

George Elmer
Jane (Moit) Carr
Helen (Moit) Hayes
Milburn
Leonard
Mary
Mildred
James
Frances
Merle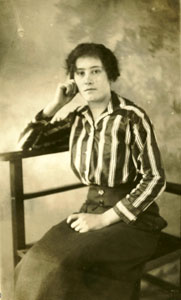 Inez REDMAN
Born 1908
Died January 7, 1989
Married Oscar Lee McGinnis
Children:

Eugene moved to California (died)
Mary Jane, Ohio married Halco, 2 children: Frank, Georgine.
Thomas (died)
Annie (married Paul Thompson) live in Mt. Vernon
There were some other children who died while young.